Why Buy Lincoln Accessories?

From a convenient upgrade to a luxurious touch, our range of Lincoln accessories will make your ride a more personal, premium experience. They're designed around your lifestyle, fitted perfectly to your vehicle, and crafted with care. You can find new wheels, high-tech features, practicality-enhancing components, confidence-boosting bundles, stylish interior and exterior upgrades, and much more.
No matter if your driving style involves adventuring down the less-traveled path with outdoor adventure in mind or heading through well-traveled roads to conquer your daily commute, there's a selection of Lincoln accessories for you. Find inspiration below, browse our Lincoln accessories catalog to see it all, and contact Fiesta Lincoln to order and set up installation for your desired accessories.
Discover The Premium Accessories for Lincoln SUVs
You likely chose one of the new Lincoln SUVs for sale for their seamless blend of power, smooth handling, premium appointments, and distinct personality. When you shop our new Lincoln SUV accessories selection, you'll find many ways to enhance each virtue your vehicle stands for. Here's a list of ideas on how you can customize your new Lincoln SUV.
---
Lincoln Nautilus Accessories
The agile Lincoln Nautilus can be your all-encompassing adventure machine when you browse our catalog of Lincoln Accessories. For those who find peace during long road trips, you can get a dashcam bundle to record those memories and provide extra clarity in the worst-case scenario. It can include advanced night vision capabilities and monitor both the front and back of your Nautilus.
You'll want to carry along all your gear for the ride, and with Lincoln accessories like a roof-mounted kayak carrier, the journey is easier than ever.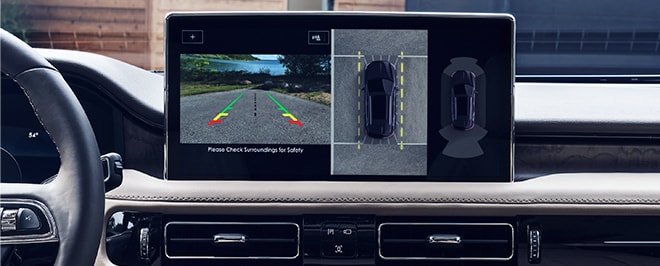 ---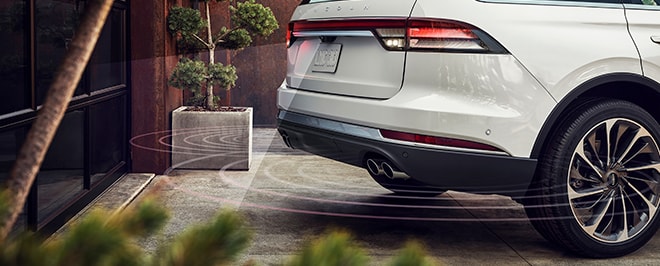 Lincoln Aviator Accessories
Add a powerful dose of everyday confidence with our Lincoln Aviator accessory range. Protect your high-class wheels with lug-based locks, keep your premium paint in its best shape with specially-molded logo-adorned splash guards, and know that your luxury SUV is on-guard with a Perimeter Plus security system. You'll find a similar dashcam bundle and additional security systems to choose from, too.
With a "Same Key System" lock-equipped, aerodynamically-optimized Thule® roof box, your cargo will be just as well secured when you shop Lincoln Accessories.
---
Lincoln Corsair Accessories
The Lincoln Corsair SUV can turn any commute into a cinematic experience with our Lincoln accessories. Start with a Voxx rear seat entertainment package with two portable tablet-style displays that can share media over Wi-Fi. Add a premium pair of Voxx IR headphones, and hit the road knowing your passengers are well-immersed.
Let other drivers enjoy every glance at your Lincoln Corsair with exclusive Ultra Bright machined aluminum wheels. Protect them with lug-based locks, and add an ultra-long-range remote start antenna for easy interior access.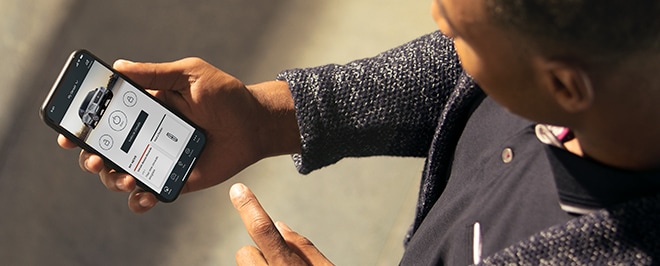 ---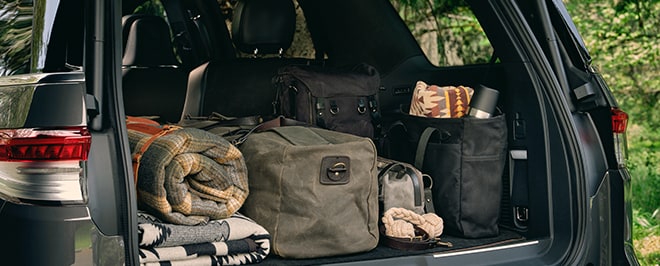 Accessories for Lincoln Navigator SUVs
You can custom order your Lincoln Navigator with an incredible range of features, and when you shop for Lincoln Navigator accessories, you'll find great ways to make exploring the great outdoors just as luxurious. Conquer your campsite with an easy-storing overland area lighting system that features an integrated speaker, then add an overlanding awning and roof-mounted shower system to stay fresh on longer expeditions.
Choose the premium splash guards to keep your Navigator looking fresh on the trail, and choose one of two security systems to sleep easy in parts unknown.
---
Find Lincoln Accessories for Discontinued Models
While far-back models like Lincoln Town Car accessories may not currently be available, we have an equally-rich range of accessories for recently-discontinued Lincoln cars and SUVs as well. Here's a glimpse of a few older models we carry accessories for.
---
Lincoln Continental Accessories
The high-class legacy of the Lincoln Continental sedan lives on, and our Lincoln accessories can take it further. You can add a remote start system with two fobs, plus the ultra-long-range antenna kit to make it even easier. There's a range of dashcam options, protective accessories to keep the sleek body lines and plush interior at their most attractive, and strong security systems to protect your investment.

---

Lincoln MKZ Accessories
The Lincoln Continental sedan's smaller brother was the Lincoln MKZ, and despite its discontinuation, its available Lincoln accessories are just as strong. You'll find dashcam bundles, advanced security systems, roof-mounted cargo carriers, and more. With exclusive accessories like a keyless entry keypad and paddleboard carrier, your Lincoln MKZ can be well-tailored to fit your lifestyle.
---
Lincoln MKX Accessories
Now known as the Lincoln Nautilus, the Lincoln MKX may have undergone a name change and redesign in 2018, but its available Lincoln Accessories are modern features on par with the Nautilus.
Among them, you can find plenty of cargo solutions, including a unique roof basket with a secure net or even ski/snowboard carriers for your up-north sporting ambitions. You'll find protection like logo-adorned splash guards and wheel locks, along with modern tech accessories like a bi-directional remote start system antenna.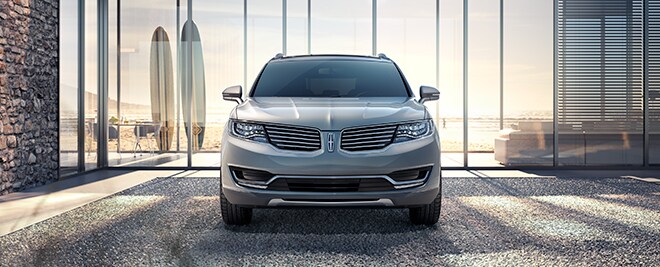 ---
Order Your Lincoln Car Accessories at Fiesta Lincoln
Everything you see above is just a taste of the full breadth of Lincoln accessories. Click on "Order Lincoln Accessories" above and enter your vehicle details to browse the complete accessories catalog for your Lincoln car or SUV, and get in touch with our Lincoln dealership to set up convenient, competitively-priced installation at our service center.
Or, take the first step by exploring our new Lincoln inventory to find a luxurious SUV that's right for your lifestyle, then visit us for a test drive, and browse our available accessories while you discover our Lincoln lease deals. In either case, the Fiesta Lincoln team is here to help you enjoy the finely-crafted vehicle and accessories you deserve; give our Lincoln dealership a call or email today to get started.
Frequently Asked Questions
How do I know if my Lincoln has an embedded modem?
Embedded modems were an optional feature on certain Lincoln models between the 2015 and 2017 model years, allowing access to features like remote start, vehicle location services, vehicle health monitoring, and more. To check if your 2015-2017 Lincoln car or SUV has an embedded modem, install the Lincoln Way app on your smartphone and create/log in to your account. From there, add your vehicle's details, and see if the app can connect to your Lincoln vehicle. If an embedded modem is on-board, you should gain access to the full range of features it provides.
Can I start my Lincoln from my phone?
Yes, a Lincoln vehicle can be remotely started via your smartphone with the Lincoln Way app. If your vehicle has been equipped with the necessary connectivity components, you'll be able to start it with your phone and monitor vehicle data like its current location and fuel level. Or, you can add a fob-based remote start system to your vehicle with our Lincoln accessories catalog.
What is Lincoln head-up display?
The Lincoln head-up display is a fighter-jet-style feature that can provide readouts for vehicle info like speed, navigation steps, and driver-assistance status. Most importantly, the Lincoln head-up display projects this information into your view so that you can see crucial driving data without taking your eyes off the road.